Gift Ideas For Any Girl On Your List!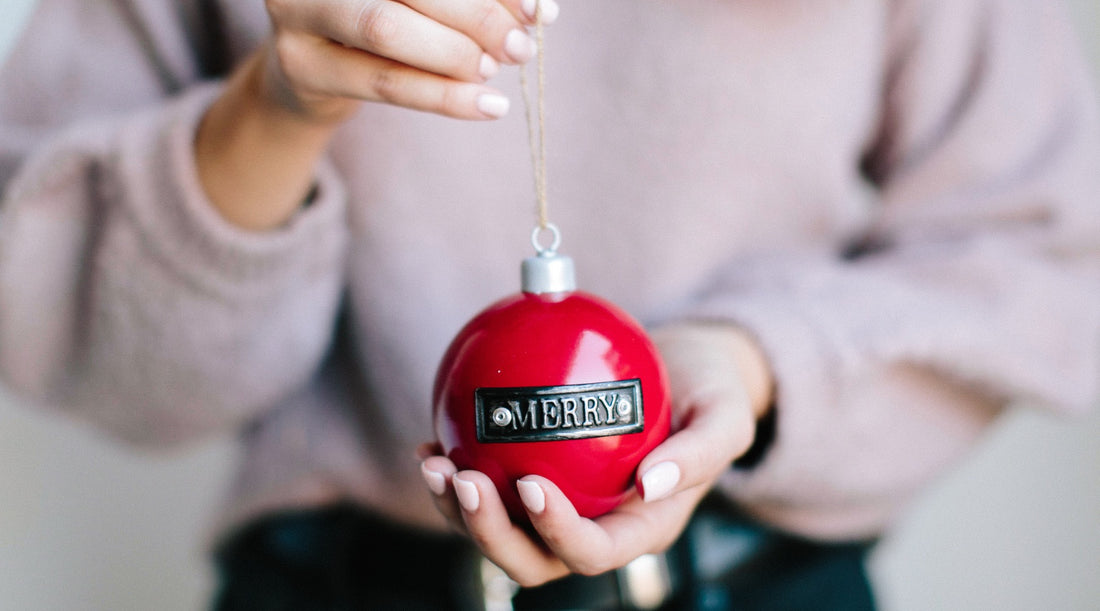 Gift Guide Suggestions
It's always tricky to figure out what to get any girl (young, old, or in between) on your Christmas and Holiday shopping list. So, we took all the guesswork out for you this year by highlighting some of the best gift ideas for any girl on your list.
I think we all say it every year:

"Does anyone else think this year just flew by?"

"How is it already November?"

"Where did the year go?"

Yep, I'm right there with you. Talk about flying by. But I digress!

That usually means you're about to realize that Christmas and the Holiday season are RIGHT AROUND THE CORNER. And then, a little panic sets in because you know you haven't gotten the first Christmas gift and have no idea what to get anyone.

Well, I'm on it this year and here to help! We've got you covered with thoughtful, unique, and from-the-heart gifts for any girl - young or old - on your gift-giving list with our curated list of gift ideas and suggestions.

Whether you're looking for Christmas gifts for your sister, aunt, best friend, mother, cousin, you name it; these gifts are just the thing.
The Perfect Gift for Any Girl Any Age
Any one of our jewelry boxes from our Jewelry Box Collection are the first gift idea for any female on your Christmas or Holiday gift list. These make such a classic gift for a brand new baby, teen girl, or grown adult.

These sterling silver and or pewter jewelry and keepsake boxes can be engraved with a monogram, message, or date. It's something that can be treasured for years to come.

Every single girl needs a jewelry box and a beautiful one at that. These are beautiful enough to store some of your most precious and beloved jewelry and set out on a dresser or side table as a decoration.

Some perfect options are this 3" Silver Southern Craftsmen Jewelry Box.  It's a pewter jewelry box that can be engraved and is such a sweet girl from the heart.
Another favorite is our 4" pewter Silver Jewelry Box.  Not only is this gift something that can be used for years to come, but the thoughtfulness behind it makes it a perfect present for any girl on your list.
And, my very favorite of all of Templeton Silver's jewelry boxes is our 3" Sterling Silver Jewelry Box.  This beauty can be passed down for years to come.  This treasure can be personalized with an engraved monogram, message and or date. 
As you can see, these are gorgeous keepsakes and jewelry boxes and truly make the perfect gift for any girl, young or old.
Christmas Gift Idea for Girls - Best Friend
Again, this could go for any girl on your gift-giving list, whether it's your sister, mother, cousin - whoever! Every girl would love any of these sweet, thoughtful, and different gift ideas.

One of my favorite collections in the shop is our sterling silver locket necklaces. These timeless treasures are perfect. Not only can you keep the ones you love close to your heart, but it's a gift that's from the heart.  Some perfect options to choose from are below:


Our Sterling Silver Etched Round Locket isn't your everyday, average, same old same old gift. You can add a personalized touch to the locket by adding a picture on either side. And they make great conversation starters.
This is perfect for everyday wear or dressed up and or special occasions.   It's perfectly etched for just a tiny bit of added extra design. 
Height (from top of bail to bottom of locket): 35 mm (1.4 inches)
Width: 20 mm (0.79 inch)
Another great option is our Sterling Silver Large Oval Locket.  This is one of our top selling lockets and for good reason.  It's the perfect size, shape and look!  It measures:
Height (from top of bail to bottom of locket): 38 mm (1.5 inches)
Width: 17 mm (0.67 inch)
And, last but not least is this precious Sterling Silver Round Locket.  It's the ideal size for any tween or teen or someone who likes jewelry on the daintier side.  It measures:
Height (from top of bail to bottom of locket): 20 mm (0.79 inch)
Width: 12 mm (0.47 inch)
All lockets can have a picture that can go on either side of the locket.  It comes on a 16" or 18" chain.  If you need it longer or shorter, just let us know and we can accommodate that.
We know any girl on your list would love any one of our sterling locket necklaces.  They truly are a thoughtful, unique and from the heart gift.
Present Idea Anyone Will Love
One of my other favorite collections in the Templeton Silver shop is our sterling silver and pewter mint julep cups. They make the absolute perfect gift for any girl, young or old, on your Holiday shopping list!  


And, these don't have to be used just for drinks - they have so many other uses! We rounded up 5 different ways to use your mint julep cups in a different blog post that you can read.
These silver julep cups can be engraved with a monogram, message, and or date. The  personalization makes it even more special.
Every girl needs their own mint julep collection, so why not start today? It's something I do for my God kids, and they love it!

Some of the favorites are 9 oz Kentucky Mint Julep Cup, 9 oz Sterling Silver Mint Julep Cup, 8 oz Maryland Mint Julep Cup and 16oz Carolina Mint Julep Cup.
Stay tuned for part 2 of our Christmas Gift Ideas for Girls of any age! Which one is your favorite? Feel free to reach out to us with any qeustions!
What are your favorite Christmas gift ideas for girls?
Let us know in the comments below!